GET MORE MUSIC :
Streaming: Spotify, Pandora, Shazam, Deezer and others.
FEATURED MUSIC :
New music - "New Beginnings" February 2023!
Soul Tracks Review!  "The combination of sax player supreme Fostina Dixon and legendary vocalist Ty Causey is a pairing made in heaven for fans of smooth love songs with a jazzy twist." ---  Chris Rizik Publisher, SoulTracks.com
 "I believe Fostina Dixon will truly take her place amongst the stars of the Jazz world."" -- Lloyd Z. Remick, Esq. www.zanemanagement.com
New music - "Leave the Door Open" To be release June 17, 2022!
Soul Tracks Review!  "Sax player supreme Fostina Dixon takes on the Grammy-winning Silk Sonic song "Leave The Door Open," and makes it her own, balancing the gritty with the sweet. Dixon builds a smooth, laid-back foundation for the ballad, and then delivers a series of gritty, nighttime riffs on top, all resulting in a fresh new look at a not-so-old favorite." ---  Chris Rizik Publisher, SoulTracks.com
 "I enjoyed the nice melodic interplay between the saxophone and vocal group. It was also a pleasure to listen to a recent instrumental that didn't drown the soloist in octave doubles, chorus, and other trendy effects, opting instead to allow the soloist to create the musical textures that match the character of the song through interpretive technique. Nicely done." -- Tom Browne
New single- "Get on the Floor" Instrumental and Vocal tracks featuring Larry Blackmon, lead singer of Cameo. (Video Below)
Read Soul Tracks Review! "Fostina Dixon has proven herself to be an artist who can bridge genres like the lines between them never existed."
Soul-Patrol Tracks Review!  "If you can forget about marketing terminology for a moment, I think that most of you would enjoy the song. It's fresh, it's funky and speaking of FUNK, it's got quite a nice surprise by featuring some "cameo" vocals from none other than our friend Larry Blackmon. "
 On the charts!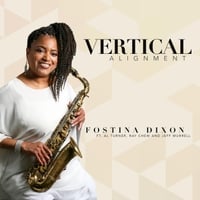 "Vertical Alignment" with Fossiebear Productions - FULL CD
Fostina's saxophone interpretation is in the pocket, soul-stirring and funky.  
https://fostinadixon.hearnow.com/
Fostina Dixon – "A true original."—Dr. Antoinette Handy, author of "Black Women in American Bands;" "She is a player of impeccable control and skills with highly independent ideas."—American Women in Jazz...." She adeptly showcases her virtuosic flair juxtaposing melody and improvisation..." —All About Jazz.
Fostina Dixon's soulful, jazzy, funky, gospel sound is as unique as it is mesmerizing.
Album notes:  
One of the few female jazz instrumentalists to front her own band, Winds of Change, the saxophonist, composer, vocalist and educator's comeback album in 2016, "Here We Go Again" has garnered complimentary reviews. The single "Vertical Alignment" released the beginning of 2019, made the Smooth Jazz Network Charts multiple weeks. This new CD Vertical Alignment, which features original materials and multiple talented musicians, is making great impressions, getting much praise with musicians, and creating a buzz in the music business. It hits the depth of your soul. There is no holding back or compromise of interpretation or expression. Fostina's unique improvisational style shows her experience in playing all genres of music. Her producers Al Turner and Ray Chew add even more flare to these original compositions. After a storied early career that included playing alongside such Jazz greats as Abbey Lincoln, Melba Liston, Frank Foster, James "Blood" Ulmer, Tom Browne, Roy Ayers, and playing in the Gerald Wilson Big Band, touring with Marvin Gaye, and many other experiences too vast to mention, Fostina has made significant contributions to the arts and education scenes. Fostina received a Christi Award for her contributions to promoting the arts in the community, an Outstanding Arts Educator award from the Delaware Board of Education, and an Outstanding Contributor award from the Council of Jazz Advocates for her work as an arts educator, and is the Founder and longtime Executive Director of the Wilmington Youth Jazz Band.
It's my honor to represent Fostina on this CD. She should take her place among jazz superstars. Love the sax interplay on the two vocals, "Best Is Yet To Come," and "I'll Always Remember." Reminds me of the great jazz legend Grover Washington Jr.  Lloyd Z. Remick Esq.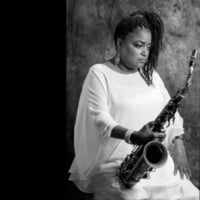 "Vertical Alignment" with Fossiebear Productions - HIT SINGLE!
Vertical Alignment's saxophone interpretation is melodic and the improvisation is soul stirring and passionate. This new single written by Fostina's husband Todd Kilgoe, is more soul stirring and passionate. This ballad is seductive and shows Fostina's unique improvisational style.
https://fostinadixon.hearnow.com/
Smooth Jazz top 100 multiple weeks 2019 and 2020!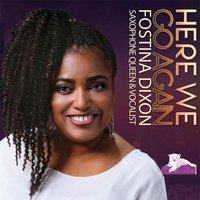 Here We Go Again
Saxophone Queen & Vocalist Fostina Dixon This is Gospel music influenced by Jazz and R&B; it is soul stirring, upbeat, funky and you can dance and pop your fingers.
https://fostinadixon.hearnow.com/here-we-go-again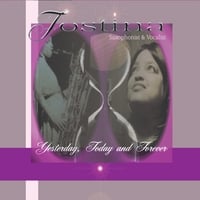 Yesterday, Today, & Forever
Fostina's unique saxophone and vocal style combines the depth of jazz with the feel of R&B and soul. Her original compositions are getting rave reviews and responses. Her talent & versatility are beyond compare..
https://store.cdbaby.com/cd/Fostina
EXAMPLE VIDEOS: